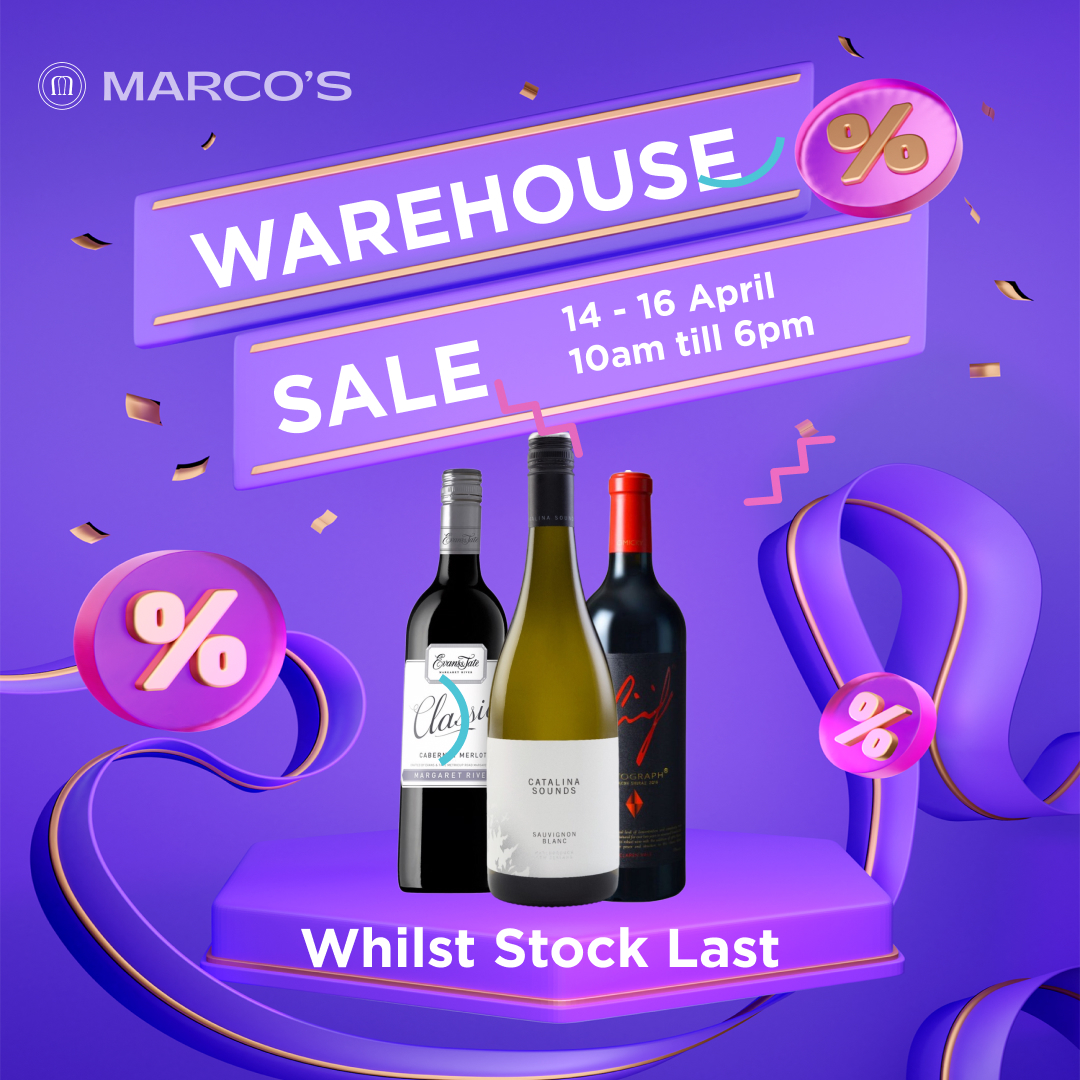 Join us for Marco's Cellar Warehouse Sales!
Friday – Sunday, 14 – 16 April 2023 | 10am – 6pm
9 Yishun Industrial St 1, #01-67, Singapore (768163)
Wines and alcohol are priced at a sweet deal not to be missed.
Some of the labels to expect are, Evans & Tates, Cimicky, Catalina Sound, Cimicky, Kendall Jackson, and many more!
Hope to see you there!