We are thrilled to share the outstanding success and memorable experiences we had at Restaurant Asia 2023, held at Sands Expo. Our company's participation in this esteemed event was highlighted by a captivating Wine Masterclass, relaunch of our sister brand Flying Horse, and the introduction of exciting new flavours in Lifeguard's milk beverages. Our presence at Restaurant Asia 2023 was a testament to our commitment towards tradition and innovation.
One of the highlights of our participation was the engaging Italian Wine Masterclass that we conducted. It was a platform for us to share our extensive knowledge and passion for wines with an enthusiastic audience. Attendees including wine enthusiasts and industry professionals, eagerly gathered to explore the intricacies of wine tasting.
The masterclass shares the history of Tuscany and the history of the winery, and delved into different grape varieties, regional distinctions, wine classification, and expert food pairings who is led by guest speaker, Ms Alison Harvy, who captivated the audience, providing valuable insights and elevating their appreciation for the art of wine. The class proved to be an enriching experience for all, allowing participants to expand their understanding, knowledge and appreciation of the art of wine.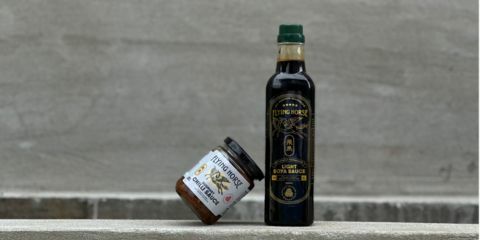 Additionally, our esteemed sister brand, Flying Horse, was relaunch during the exhibition. This special occasion allowed us to introduce Light Soya Sauce and Gourmet Chilli Sauce, crafted using traditional recipes passed down through generations. The relaunch celebrated the brand's rich heritage and commitment to preserving authentic flavours, which were embraced by attendees who savoured the essence of these time-honoured recipes. The relaunch of Flying Horse was a resounding success and reinforced our dedication to culinary tradition and excellence.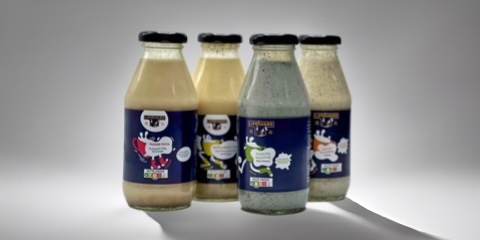 Lifeguard, too, took this opportunity to launch new and exciting flavours in their range of milk beverages. Attendees were delighted to discover innovative combinations such as black sesame and quinoa with an almond base. These flavours perfectly aligned with Lifeguard's commitment aligned toward the modern communities. The launch of these new flavours generated excitement and anticipation among attendees, who welcomed the addition of these unique and wholesome options.
Our participation in Restaurant Asia 2023 showcased our company's unwavering commitment to excellence, tradition, and innovation. Through introducing our exclusive selection of fine wines, Wine Master Class, the relaunch of Flying Horse, and the introduction of new flavours in Lifeguard's milk beverage, we left an indelible impression on event attendees and industry professionals. Our presence was a testament to our ability to meet the evolving needs of consumers while honouring culinary traditions that have stood the test of time.
Click:
For a range of Lifeguard Products
Our products at Shopee