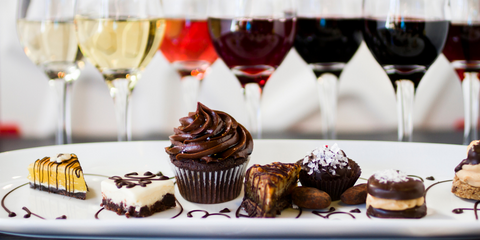 There is nothing like a good wine down after dinner or just sipping on a glass while having cake on a Sunday afternoon.
I can just picture this, wine glass in the right hand, a slice of delicious red velvet chocolate cake lying square on your coffee table and you listening to some relaxing music as you feel your skin on your velvet chair. Everyone deserves some good cake and wine.

In the traditions of many weddings, birthdays, parties, gatherings, and family dinners, the concept of cake and wine is a must. In fact, there are so types of new cake flavours around as we experiment with various flavours that we cannot keep up on what is next.
Think about it, whenever we toast to something, we always raise a glass of wine followed by a spoonful of delicious cream sponge or ganache flowing through your veins and into your belly. Here are some cakes that go well with wines.
1. Sugee Cake and Port Wine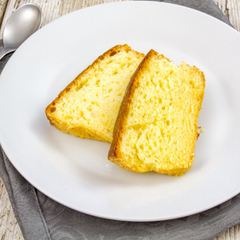 Eurasians love their Sugee (Semolina flour) cake and wine. There is always a mandatory toast at each wedding especially when a Eurasian is involved. Sugee Cake is a mix of semolina flour and almonds mixed into a batter topped off with Marzipan or icing. It is not completed with a glass of red wine or for some port wine. Some the practices include port wine mixed with a "Here here' segment instead of a more common Yum Seng. You can find stunning Sugee cakes at www.auntiepatskitchen.com or at www.quentins.com.sg for your dosage.
2. Fried Singapore Carrot Cake and Chilled Rosé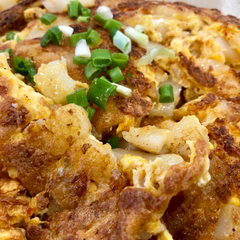 Singapore's foodie paradise is filled with many surprises, a melting pot of cultures, and might we add, a melting pot for food. The white crispy carrot cake has a texture light to no other. I mean the crispy edges around the cake topped with the egg garnished with preserved vegetables and spring onion surprisingly pair well with chilled rosé. The spiciness of the chili happens to bring the fruitiness out of the wine. Talking about fruity wines, we have an excellent choice from the Mooiplaas Wine Estate.
3. Red Velvet and Pinot Noir
Call it your best friend, call it your buddy, or even your lover. Red Velvet is love, Red Velvet is life! The romantic sweetness and colour of the cake smothered in cream cheese dressing has us drooling for another slice. Laura Burgess a sommelier from www.vivino.com proudly recommends a pinot noir to match the taste of a red velvet cake. It helps to accent the chocolate undertones in red velvet cake with cherry and berry flavours.
4. Chocolate Mooncakes and Red Wine.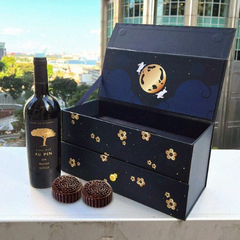 Just like an aphrodisiac, chocolate cake and red wine are paired together to make a perfect match. Come on, can you imagine the flavours dancing in harmony as you consume it? If you are in the Tanjong Pagar Area, get your mooncakes 15 minutes after you have placed your orders. Do not that it is only available until 6 pm from Monday to Friday. Order your mooncakes from us today!